Production from sketch design to finished product.
The total production area of the enterprise is more than 15,000 m². The production of sewing products of the widest range and complexity, including products with seam sealing and threadless technologies, is possible due to the availability and regular updating of both universal and specialized equipment from the world's leading manufacturers: "Juki", "Brother", "Pfaff", "Stirovap", "Kannegisser", 'Rotondi".
Development
Development full cycle of product development – from the basic design and design documentation to the development of tailoring technology and technical documentation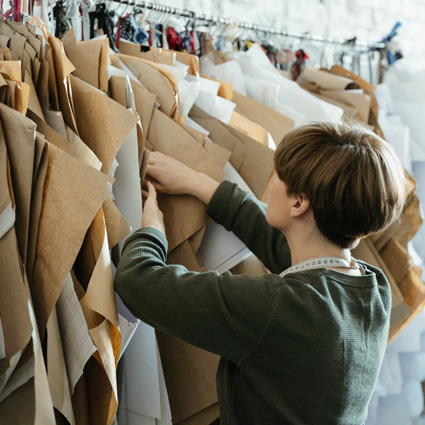 Elaboration
experimental workshop that performs the elaboration and manufacture of standard samples of different complexity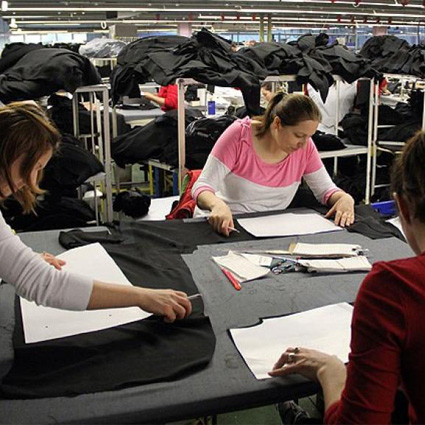 Cutting
preparatory-cutting production using automated cutting system "Lectra" and CAD, cutting on laser equipment
.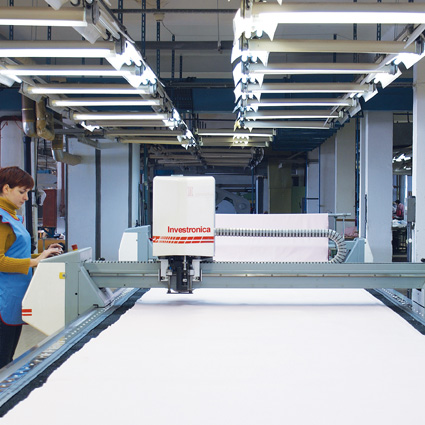 Sewing
sewing workshops
for large and small series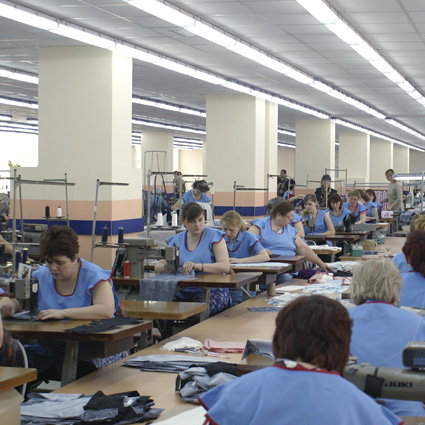 Additionally
development and production of embroidery of any complexity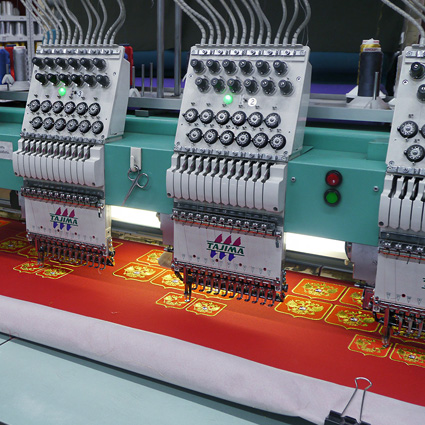 Special service
an accredited testing laboratory that tests textile, sewing, feather and down products, as well as tests shoes, dishes and cutlery, children's toys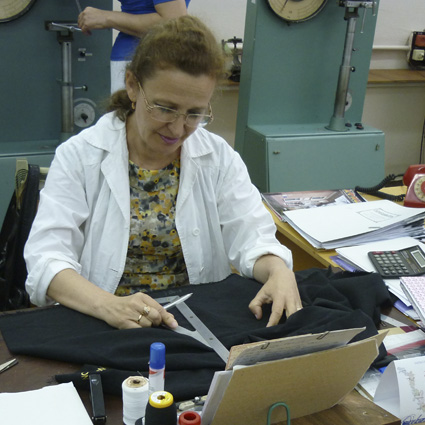 Our products
men's wear
women's wear
Kids' clothes
work wear
sportswear